The Initiative Will Align and Promote Workforce Initiatives Across the County
Iredell County, NC – The Iredell Industry & Education Alliance, a collaboration of private and public sector leaders, has launched Iredell Ready, a county-wide workforce initiative for the purposes of cultivating career exploration, promoting lifelong learning, and closing the skills gap for Iredell County employers. Led by the Iredell County Economic Development Corporation (Iredell EDC), Iredell Ready originated in partnership with Centralina Workforce Development Board, Greater Statesville Chamber of Commerce, Iredell County, Iredell-Statesville Schools (ISS), Mooresville Graded School District (MSGD), and Mitchell Community College (MCC).
Since May 2022, the initiative has continued to engage and grow its partnership with the addition of businesses and organizations across Iredell County representing six targeted industry sectors and community partners. Collectively these partners have pledged $750,000 in funding over three years as well as volunteer hours and designated programs to support workforce pipeline priorities.

Iredell Ready is an initiative designed to help students and residents, kindergarten through retirement, identify opportunities to pursue career pathways and employment with industry in Iredell County. Iredell Ready aims to strengthen partnerships with industry by supporting their recruitment, retention, and pipeline development efforts to build a skilled workforce.
"Iredell County is committed to preparing our students and residents for success in our evolving economy," says Melissa Neader, Chair of Iredell County Board of Commissioners. "Our competitiveness is dependent on the quality of our workforce across our pipeline. Iredell Ready is a community initiative that will advance opportunities across our talent pipeline here in Iredell County and help students and residents identify the skills and career pathways to achieve prosperity."

Iredell Ready is working to develop a comprehensive communications and marketing strategy with the support of Springer Studios, a full-service marketing and design firm, and has plans to launch a website that will feature resources and engaging content to explain and illustrate career pathways in Iredell County. You can learn more about the initiative, news, and events by visiting our landing page and following us on social media via "Iredell Ready" on Facebook, LinkedIn, and Instagram. A full website with resources to help individuals navigate what is available will launch in late September 2023.
To learn more about the Iredell Ready initiative, please visit www.iredellready.com.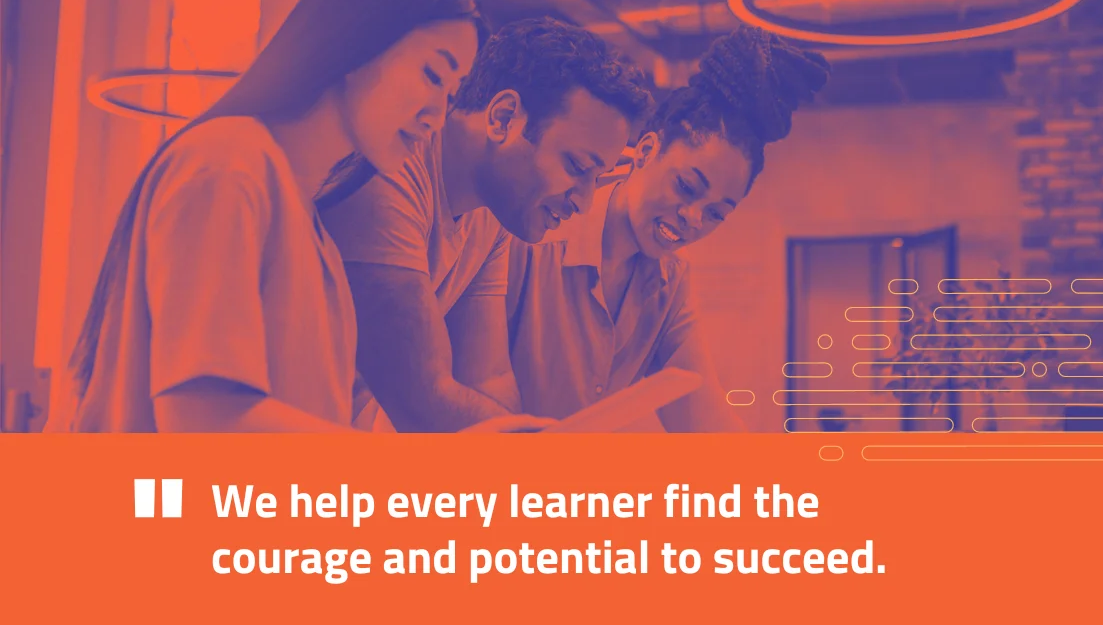 Iredell Ready has already seen numerous encouraging successes that have resulted from this partnership, including:

• In 2018, the County launched Edge Factor, a digital platform allowing students to explore various careers within local industries. Through Iredell Ready, Iredell Statesville Schools (ISS) in conjunction with the Greater Statesville Chamber and Iredell EDC have produced 34 videos featuring businesses at no cost to the business.

• A stated purpose of Iredell Ready is to promote alignment, engagement, and partnership among workforce partners. Since October 2022, we have hosted four career events for students collectively which have engaged 1,700 students and 192 local companies.

• We continue to promote Work-based Learning opportunities and have doubled our participation with businesses from the previous year. We have 20 companies offering apprenticeships and as of May have had a total of 60 applications for the 2023-2024 school year.
• Mitchell Community College saw a 7% increase in total student enrollment over Spring 2022, with a 6.6% increase in full-time students.

• NCWorks continues to provide services to individuals who are unemployed, underemployed, or in career transition representing 15,399 services to 1,626 residents in Iredell County over the past year.

• NCWorks also supports businesses with recruiting, hiring, and training needs, representing 3,717 services to 523 unique Iredell employers over the past year.

• Iredell EDC helps strengthen relationships between workforce partners and local industry and has completed 156 existing industry engagements and organized a dozen workforce partner visits since July 2022.

• The Greater Statesville Chamber of Commerce has taken a lead in identifying actionable initiatives to support workforce development and engage local industry. In 2023, the Chamber's Youth Leadership program graduated 41 high school juniors and Leadership Statesville graduated 22 local business leaders. The Chamber has enhanced their partnership with the Boys and Girls Club of the Piedmont to reach youth in their early years and enlighten them with opportunities with local industry.

"Our county is home to so many great programs that support workforce development in our area," says Jenn Bosser, President & CEO, Iredell County Economic Development Corporation. "This initiative aims to unify these programs, aligning goals across our workforce pipeline to enhance and amplify resources that will help our residents attain the skills needed to achieve career opportunities with local industries. By working together as one, we can identify gaps, accelerate development of programs, and amplify existing resources available to address the needs of our students, residents, and local industries."

"As a Human Resources Director with Piedmont HealthCare, I realize the need to connect all the stakeholders to offer resources and highlight the opportunities that exist in our great county," says Jeff Taylor, Director of Operations and Human Resources with Piedmont Healthcare and Vice Chair, Education and Workforce Development Committee, Greater Statesville Chamber of Commerce. "The work being done across Iredell County in our schools, community college, the nonprofit organizations, and our Chamber is outstanding. Iredell Ready is a means for us to pool our resources and spread the word of all the great work being accomplished."

The Iredell Ready initiative will help Iredell County achieve workforce attainment goals that will contribute to the State of North Carolina's goal of achieving two million North Carolinians earning a high-quality credential or postsecondary degree by 2030. Learn more about Iredell County's Educational Attainment Profile.
Explore Opportunities in Your Community
Check out FREE career exploration media and discover Iredell schools and companies as you explore the Iredell Has the Edge! page.
Do you want to unlock more Edge Factor tools?
Email info@edgefactor.com to learn more.