STEP 1
Begin by clicking on the "Users & Groups" icon in your sidebar.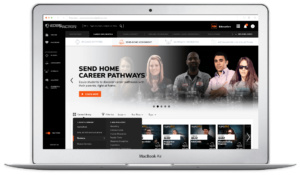 STEP 2
Then select the "All Students" tab. This will pull up a list of all students currently entered into the system. Verify that no one else has added this student.
Next, click the "Add New" button and add your students' information.



Note, entering an email address or student number is optional but recommended. An email address will allow you to notify students when something has been assigned or changed.
When you are finished click the orange "Create User" button at the bottom of the window.To learn how to bulk import students, click here.